We are a group of thinkers
Our Team
We are a multi-national team with extensive experience of over 30 years in both the public and private sectors, passionately committed to excellence and continuous improvement, both being the forces behind our success.
Brilliant and creative minds, thinking out-of-the-box; all of us are also "geeks", all do technical IT jobs even today at various levels, and love doing it.
Below some of our team members, we all welcome your input and feedback; focus on providing added-value with the right-solutions, delivery is key!
Choose #TeamScorpion. Thank you!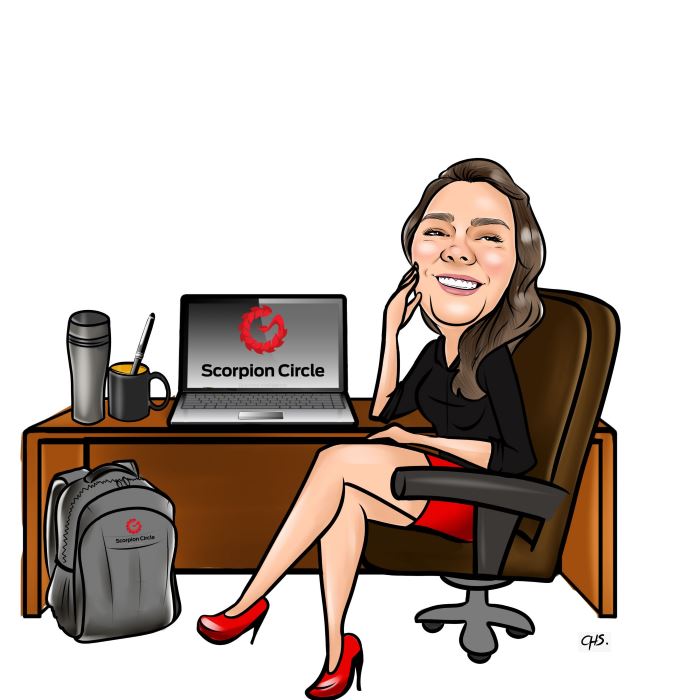 Leila Conz
Chief Operating Officer
Seasoned Project Manager and BI Consultant with a great emphasis on technical leadership, strategy, interaction and bridge with the business.  A Scorpion's co-founder, vision to provide high quality services, solutions and resources to our clients, with a personal emphasis on the quality of life of all our teams members and company's culture and diversity.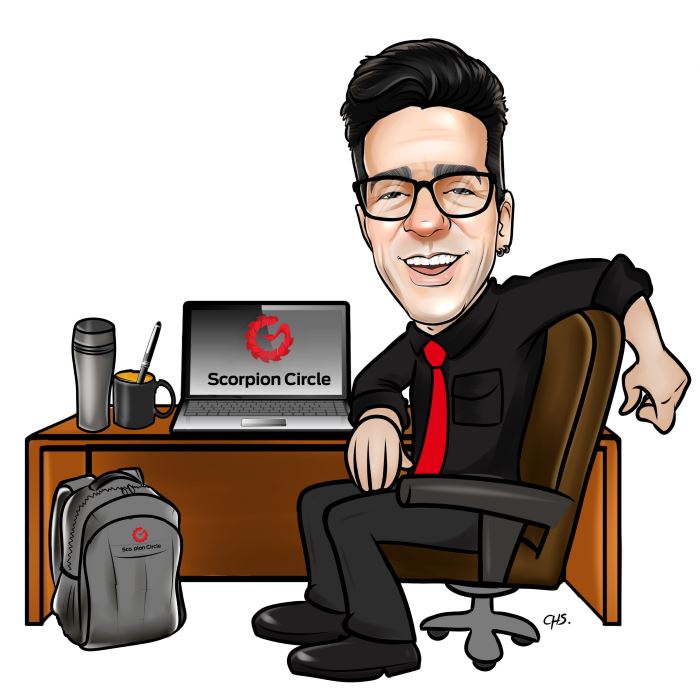 Josh Folgado
Managing Director
Been fortunate to have worked in IT and mid-to-high level management around the world for both the public and private sectors, where much enterprise expertise and solution-building experience was gained for over 30+ years; available to share the value-added with you and your organization.
Working at Scorpion makes me extremely fulfilled, I love completing challenges and working in Portugal was the biggest one. It was their human touch that embraced and made me feel at home. Thank you today and always!
Caroline H Sobrinho
BI Consultant
Already for a few years I wanted to work in another country, after several interviews and offers became clear they would not fully help with the documentation, Scorpion appeared, was concerned and planned all the steps to be able to come to work in Portugal, takes care of all bureaucracy, and continues to help with all processes and my career.
Artur Bastos
Big Data Consultant
Being a part of Scorpion Circle is truly unique and special, we have a multi-cultural and diverse team that truly works together for the same dreams and objectives, whilst driven by a creative mindset, remaining flexible and versatile. Thank You Team!
Josh Folgado
Managing Director
Coming to Portugal was not an easy decision: the distancing from the family, the bureaucracy, the search for housing, etc., were exhausting. Fortunately I ended up in the Scorpion team, today I live the experience of the entire initial effort! Scorpion opened doors, strengthened business relationships and boosted my career.
Dineu Assis
BI Consultant
I deeply believe in professional development, always focused to learn from others. In truth I only managed to feel it in practice when I started here at Scorpion; it's like being in a family, everyone encourages, helps and welcomes you, this wonderful support changes lives. An experience that we will certainly take for life.
Alessandro Sela
CSO
Human Touch
Smiling and being friendly is so important.
"People have forgotten what the human touch is, what it is to smile, for somebody to smile at them, somebody to recognize them, somebody to wish them well. The terrible thing is to be unwanted."
– Mother Teresa –
We are open, friendly and responsive!
PASSIONATELY RESOLUTE
We are driven by passion, seized by obsession, delighted by creation, enthralled with expression, entranced by vision, diverted by daydreams, filled with emotion, fueled by compulsion, consumed with beauty, and blindsided by inspiration.
Welcome to our minds!
BROAD CAPABILITY
We are a young and vigorous team with broad expertise and global experience.
We draw on this broad expertise to accentuate and add value to the range of services we offer in the relevant friends we cover, i.e. Business Intelligence and driving Digital Transformation.
We cover areas such artificial intelligence, cyber security, business and data analysis, reporting, team leading, project management, DB experts, business, data, and enterprise architecture, general, web,  and application development, business and personal coaching, cloud, sales and marketing, financial, HR, and more.
GLOBAL EXPERIENCE
Our top echelon has practical IT experience of living and working in various countries around the world, such as Portugal, Brazil, South Africa, United States, UK, Germany, Netherlands, Belgium, Switzerland, Oman, Hong Kong, Singapore, Taipei, among others.
This global experience allows us to be more flexible, faster at adapting and delivering.
Multi Language Support
All our support is offered in English and Portuguese.
We offer limited support in Spanish, French, German and Dutch.
Your company needs to remain competitive, ensuring that resources and business processes are collaborating effectively, reducing costs and improving the quality and delivery of the business.
Our focus is to help you discover opportunities and overcome challenges with your resources, projects, solutions and business operations.
We have the know-how and experience to help identify critical problems and solve them, improving the difference between company, people, processes and technology.
Why Scorpion Circle? Because your passion is our passion!